The Long Walk
Kangaroo Jack has proudly teamed up with The Long Walk Foundation in collaboration with the Australian Football League (AFL) and Essendon Football Club to create an Official AFL licensed Sherrin Football celebrating the career of AFL / Essendon Football Club champion Michael Long and the 150 year anniversary of the Essendon Football Club. The football design features authentic Indigenous Australian artwork by Western Arrernte Dessert Artist Merryn Apma Daley from Alice Springs, Northern Territory and a portrait artwork of Michael Long made up of his VFL/AFL career highlights by Australian Non-Indigenous artist Kevin Gold (Ohnoes) from Melbourne, Victoria. Proceeds from sales of the football support the Long Walk's 'Walk The Talk' program for Australian primary and secondary students, introducing Indigenous culture and history in schools across Australia.
Indigenous Australian Artwork 
Artist: Merryn Apma Daley from the Western Arrernte People.
Region: Alice Springs, Northern Territory.
The artwork design depicts rows of white dots that represent the in-roads that Micheal Long has made during his VFL/AFL football career and through the Long Walk Foundation for Indigenous and Torres Strait Islander people, both men and women outside of the game. The famous number 13 represent's Michael Long's playing number worn on his guernsey and his achievements on the field during his career at the Essendon Football Club. The circle represents unity with the community coming together in one place as one people. 
South East Melbourne Phoenix 
Kangaroo Jack is the Official Community Partner of the South East Melbourne Phoenix for the 2021/22 & 2022/23 NBL seasons. The South East Melbourne Phoenix are a professional basketball franchise that play in Australia's National Basketball League. Kangaroo Jack is also the presenting partner for the South East Melbourne Phoenix's 2021/22 & 2022/23 NBL Indigenous Rounds. 
The South East Melbourne Phoenix prides itself on being a community focused, family-friendly club, building a connection with Australia's largest basketball participation region.
The partnership aims to create meaningful change and reflect themes of well being, education, inclusion, equality and leadership through education and engagement using the power of sport, in particular for Aboriginal and Torres Strait Islander youth as part of the Koorie Basketball Academy in Victoria, Australia.
As Official Community Partner of South East Melbourne Phoenix, Kangaroo Jack and the South East Melbourne Phoenix have developed official merchandise for the clubs upcoming NBL Indigenous Round. 10% of all proceeds from Phoenix x Kangaroo Jack merchandise sales will support the 100% Aboriginal owned and operated not-for-profit organisation the Koorie Academy. The Koorie Academy supports and encourages inclusion for all Aboriginal & Torres Strait Islander youngsters aged 6-17 years, providing opportunities to play basketball and participate in cultural workshops around Victoria.

Pride Cup Australia
Pride Cup Australia exists to challenge homophobia and transphobia within sporting clubs and make them more welcoming for LGBTIQA+ fans, players and officials. The Pride Cup network connects individuals, clubs and sporting organisations at all levels, across all codes. The not-for-profit organisation has provided support and guidance to break down the barriers to sport faced by the LGBTIQA+ community throughout 175 sports clubs across 11 sports nationally around Australia. Kangaroo Jack and Pride Cup Australia are collaborating partners on a new project set for release in 2022.
Australia Zoo
Australia Zoo is one of the most famous and recognised zoos in the world, home to the late Crocodile Hunter Steve Irwin and the Irwin family. Kangaroo Jack has proudly teamed up with Australia Zoo to create an Eco-friendly Koala Beach Towel made from 85% recycled post consumer plastics reducing landfill and making for a cleaner ocean. Featuring authentic Indigenous Australian artwork from the amazingly talented Ky-ya Nicholson Ward (photo featured below). Full proceeds from sales of our Eco-friendly Koala Beach Towel support the conservation projects of Australia Zoo Wildlife Warriors including the Australia Zoo Wildlife Hospital and Koala Conservation across the east coast of Australia. 
The Australia Zoo Wildlife Hospital provides treatment for up to 800 sick and injured koalas each year. The koala is internationally recognised and loved, however their numbers are under serious threat across Australia. Major threats to the koala population are deforestation and the debilitating bacterial infection: chlamydia. The sexually transmitted disease frequently leads to blindness, severe bladder inflammation, infertility and death. More than 50% of the koalas admitted to the Australia Zoo Wildlife Hospital are infected with disease and in desperate need of treatment. 
 Australia Zoo's team of specialist wildlife veterinarians and nurses work around the clock to treat diseases, mend broken bones, care for orphaned joeys, and give wild koalas a second chance. Our Kangaroo Jack x The Summer Chaser x Australia Zoo Eco-friendly Koala Beach Towel will be available for purchase exclusively at Australia Zoo in Queensland and worldwide via the Australia Zoo online shop from December 2021!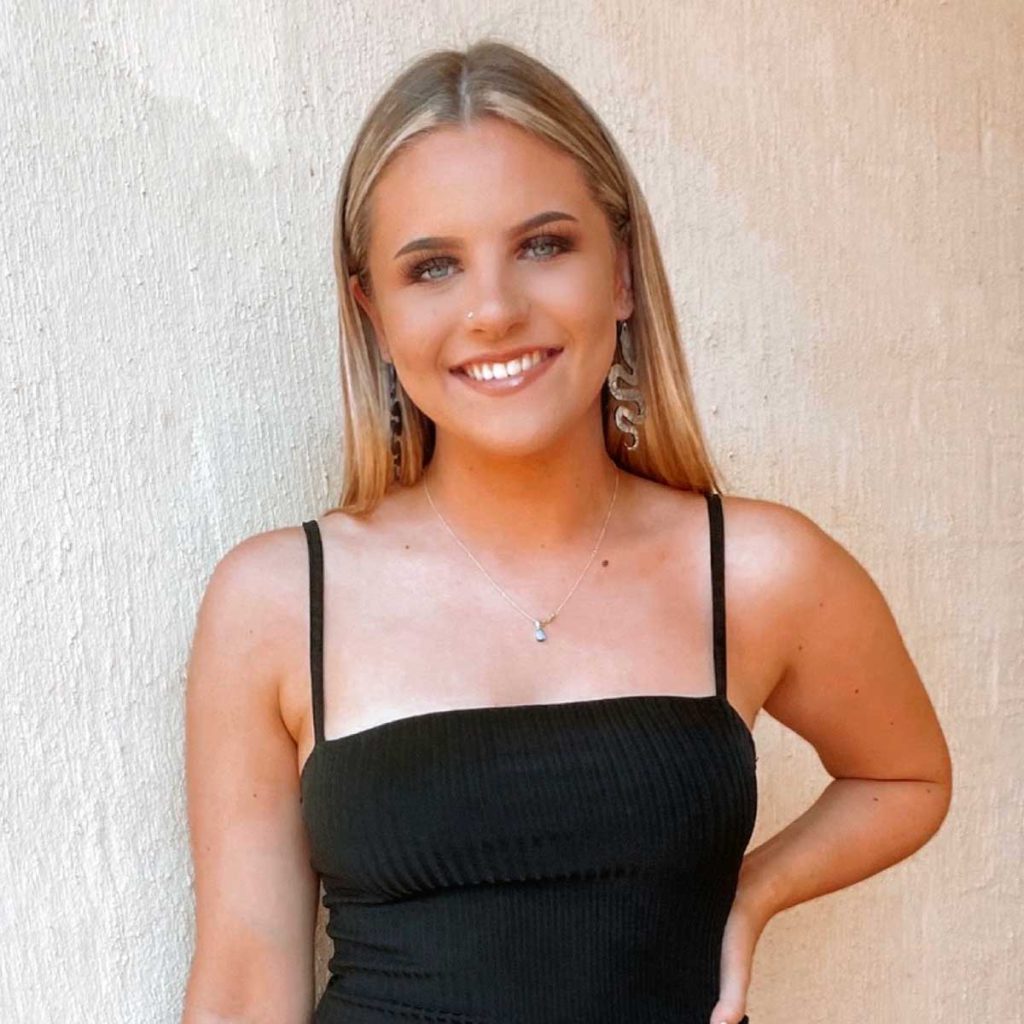 Artist Ky-ya Nicholson Ward