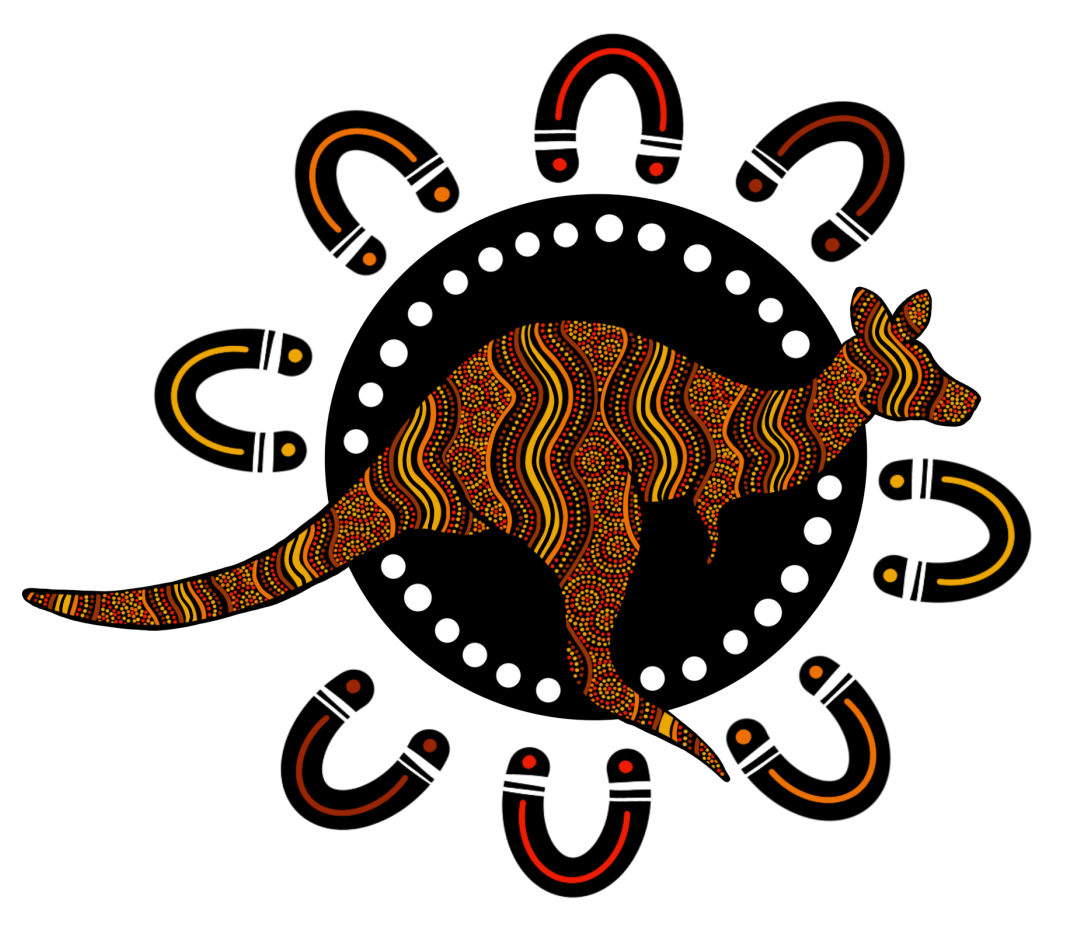 The Kangaroo Jack / Sherrin Australian Rules Football is a collaboration between Indigenous and Non-Indigenous allies, representing equality and inclusiveness for all. Our vision is for every footy fan in Australia to own a Kangaroo Jack / Sherrin Football, embrace and celebrate our rich Indigenous culture and be proud to be Australian. Our football has the power to create change and unity in sport and the wider community. Our football was made for everyone to enjoy and we encourage local sports teams, schools and businesses all around Australia to get involved and join us on this journey.
We are one team, one country and one people. Let's all play together!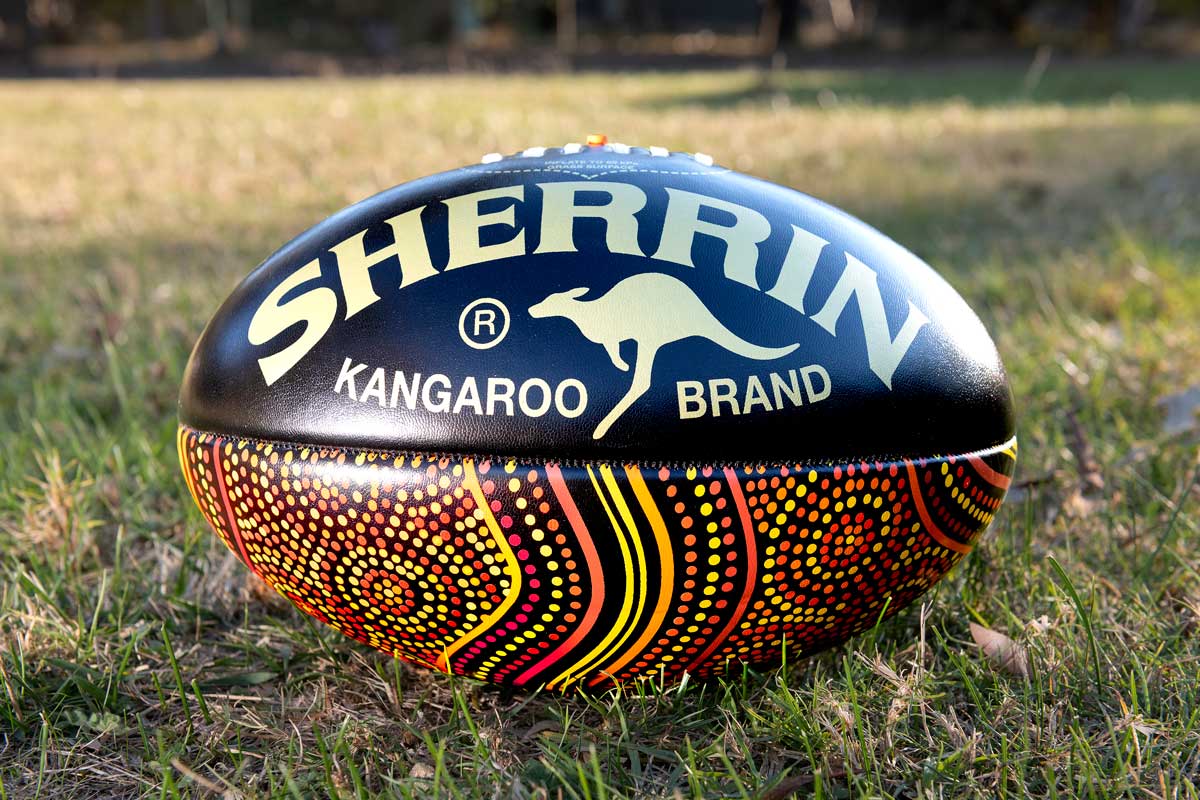 Supporting Our Local Indigenous Community

Kangaroo Jack donates 10% of all our online football merchandise sales to our local Indigenous Community based at the Narana Aboriginal Cultural Centre in Victoria, Australia. The Narana Aboriginal Cultural Centre is a not-for-profit organisation that facilitates Indigenous educational programs for Australian school students and disadvantaged Indigenous youth, as part of the Delama Mok-Borriyn Education & Leadership Program. 
Supporting The Warruwi Indigenous Community

The Warruwi Indigenous Community is located on the remote South Goulburn Island in West Arnhem Land, Northern Territory. The Warruwi School on the island provides an education for 116 students from 0-18 years of age. The school offers a FaFT program (Families as First Educators), combined grades classrooms and employment pathways program for high school students. Kangaroo Jack has recently donated footballs for the students to play with as part of their recreational activities at Warruwi School. Proceeds from Kangaroo Jack online football merchandise sales will also go towards purchasing football boots for the students.  
Become a Kangaroo Jack wholesale stockist, collaborating business partner or corporate sponsorship partner! Kangaroo Jack strives to build great relationships with our retailers and business partners, with a core focus of supporting and giving back to our local community. If you are a local football club, small business or commercial retail store and are interested in stocking our Kangaroo Jack products, then we would love to hear from you.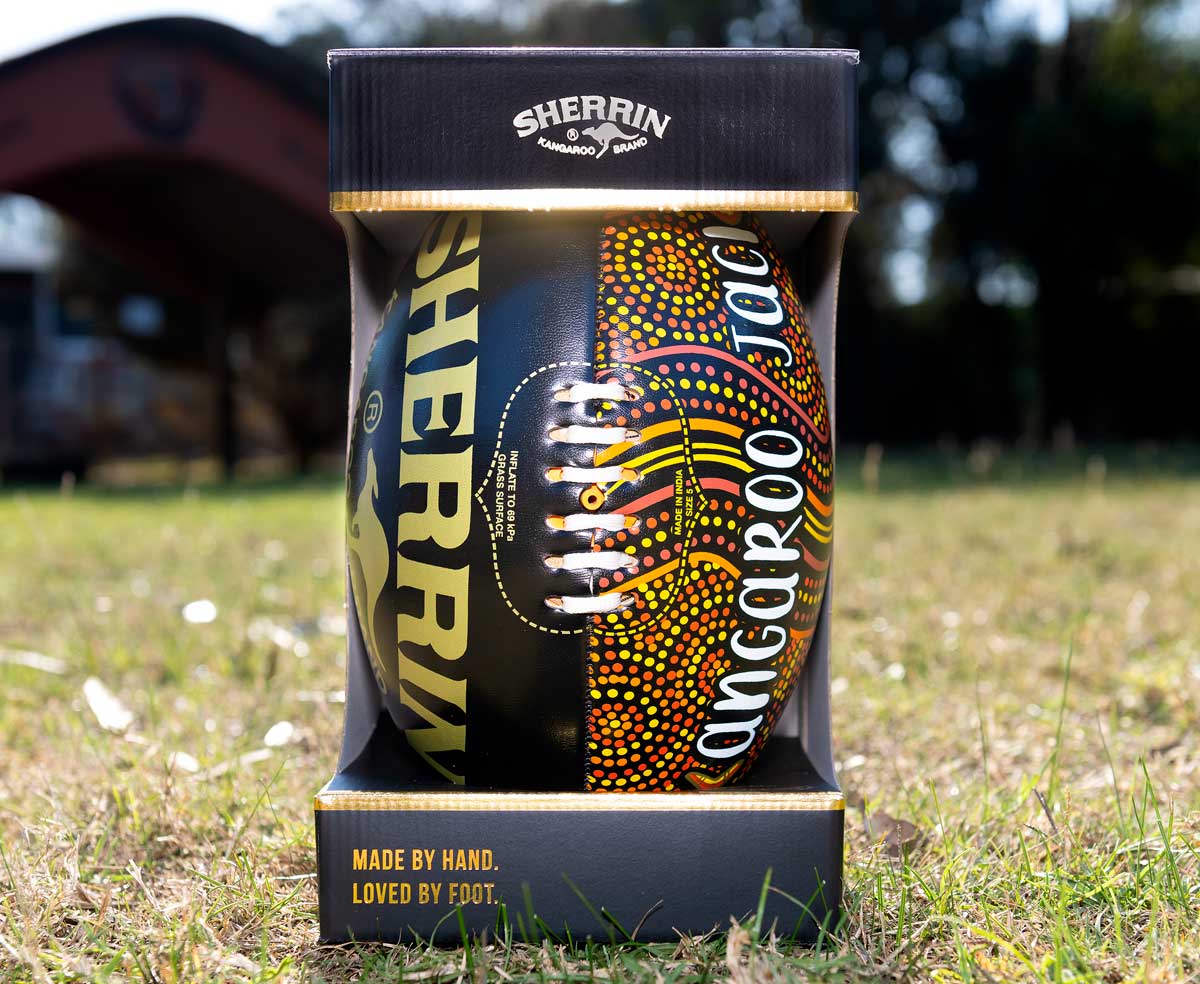 Kangaroo Jack / Sherrin Australian Rules Football